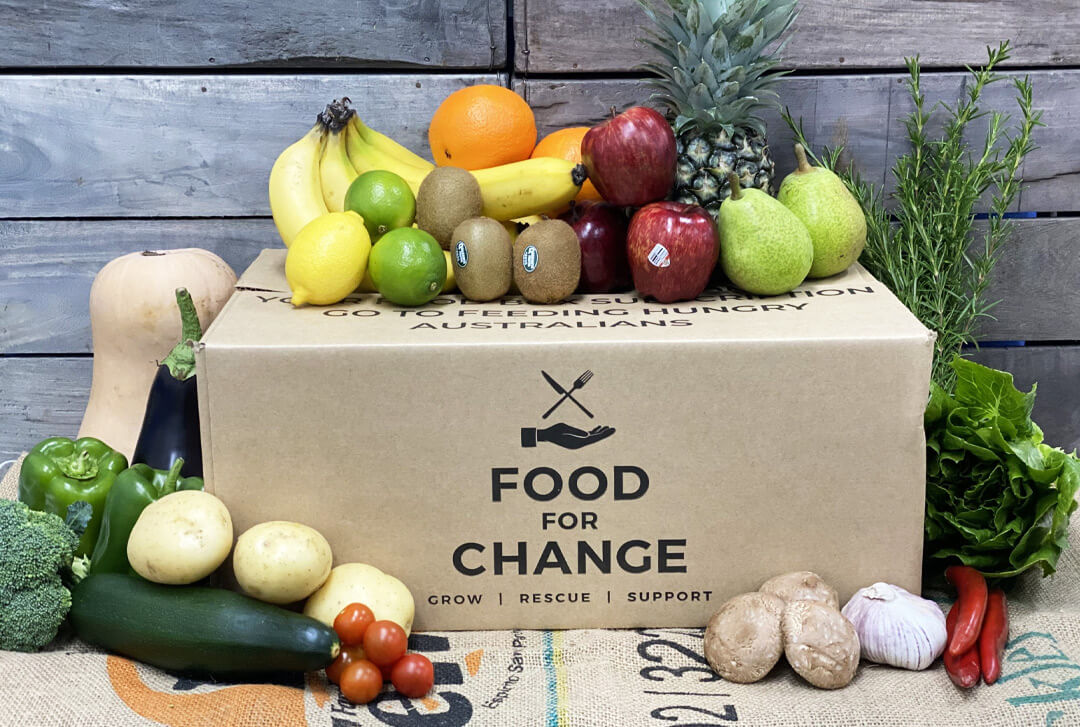 Food For Change Partnership
Founded in 2016, Food For Change was started with a mission to help alleviate food insecurity across the nation so that no individual or family goes hungry.
Food For Change is an organisation that is tackling food insecurity through their farms and food rescue programs. To date, they have grown over 350,000 meals and rescued over 1.7 million meals! Food For Change has done this through three main pillars:
GROW – Food for Change operates on land partnerships with organisations to grow as much food as possible to help feed millions of hungry Australians seeking food relief each year. Some of the plants we saw while visiting their Mount Martha farm included Leeks, Tomatoes, Pumpkins, Raspberries and Herbs.
RESCUE – Rescuing food since their inception, Food For Change connects local food donors together with local food relief organisations to maximise the amount of food rescued in Australia. Food wastage is a massive problem that leads to highly nutritious food being thrown away that could be used to feed those in need.
SUPPORT – The food that Food For Change grows & rescues all serve the one purpose of supporting food relief agencies who feed hungry Australians. Working with multiple groups and organisation in the community, Food For Change ensures that all the hard work involved helps those most in need.
The team at Plantfulness couldn't be more excited to become long-term partners and support this amazing organisation and initiative, providing tools and equipment generously donated by our partners for Food For Change volunteers and participants to use on their farms. We hope this partnership brings years of joy and aids in feeding those in need within the community!
Plantfulness recently visited the Mornington Peninsula farm to help plant and set up some of their garden beds and to donate a collection of equipment. It was a wonderful day to get stuck into the garden and Melbourne blessed us with some lovely weather too. See the team at work with via the highlight reel we uploaded HERE.
If you are interested in participating in any way to Farm My School, visit their website to learn more at foodforchange.org.au. To get involved with Plantfulness register your interest.