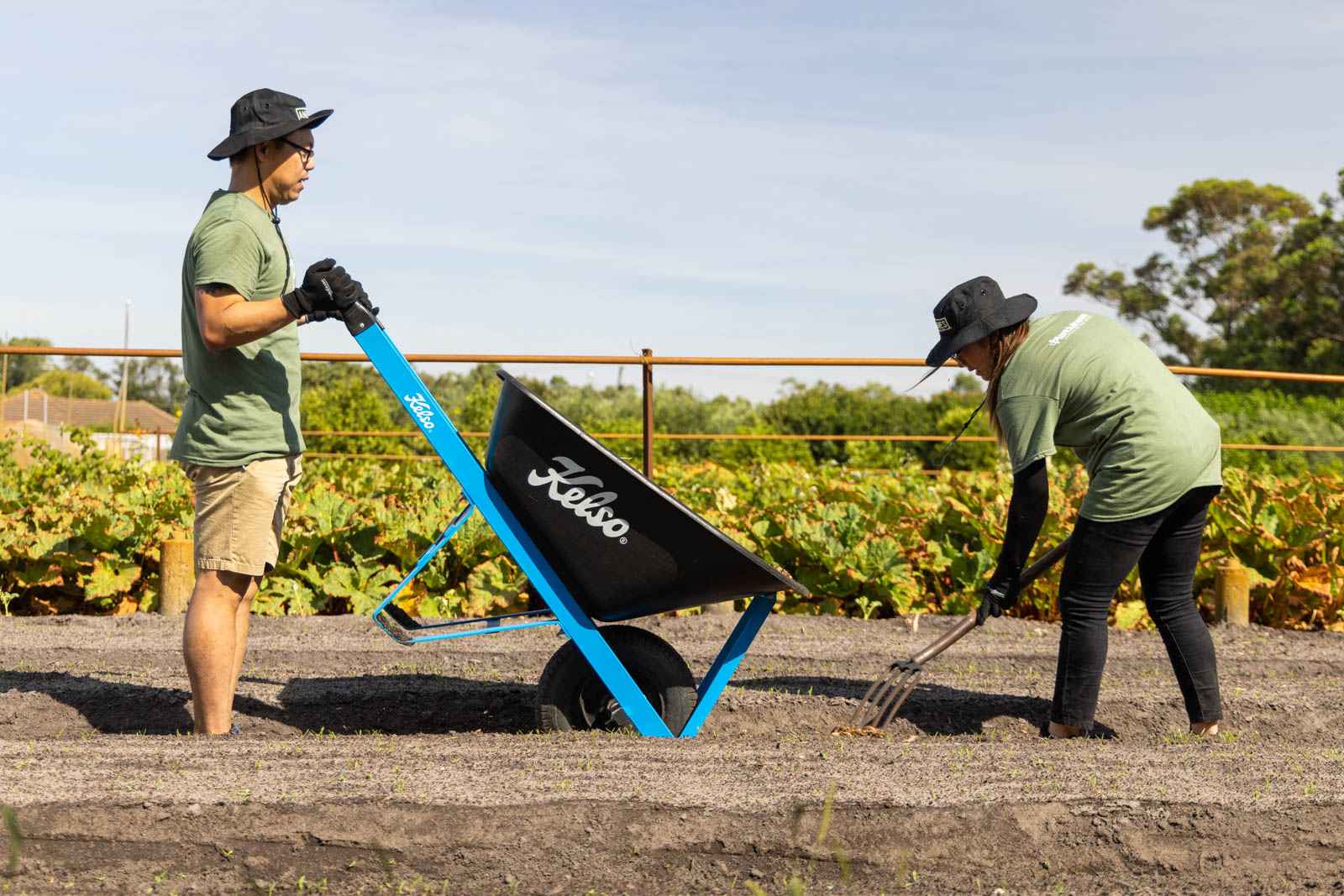 Yarraville Community Garden – Volunteering
On one of the last sunnier days in March, our small but mighty Plantfulness team of volunteers headed off to lend a helping hand over their lunch break at the Yarraville Community Garden.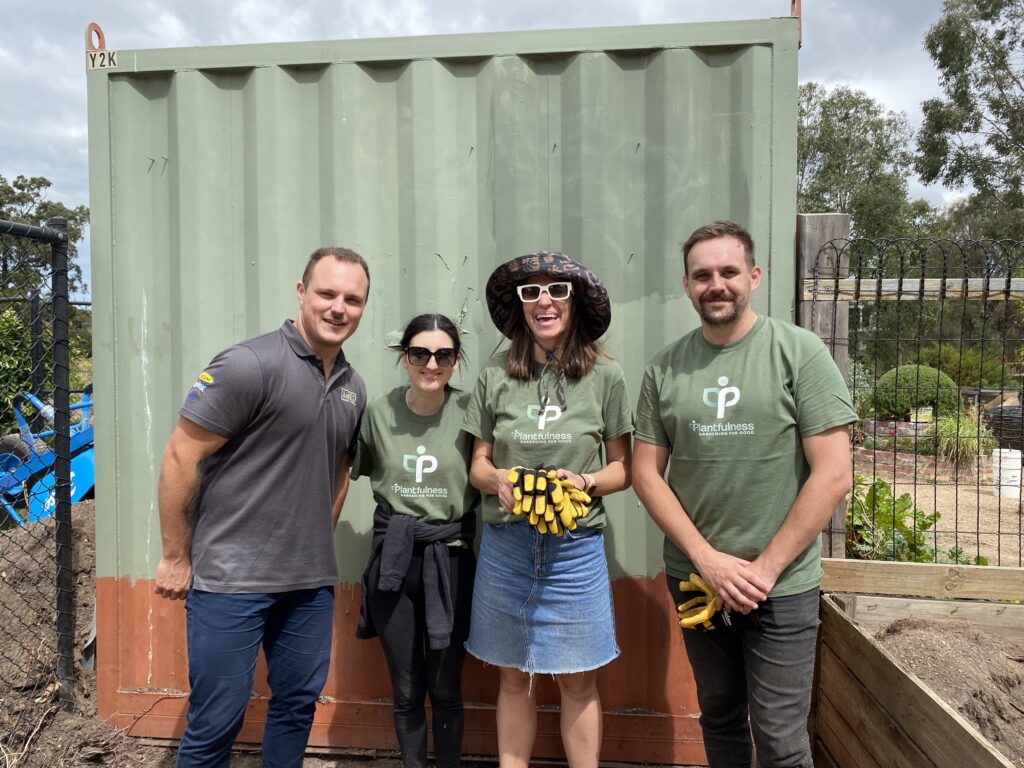 Proving no job is too small, or too mighty we got straight to work jumping into some old garden beds and emptying them of soil, debris, and some very old, and very embedded tree stumps.
The Yarraville Community Garden is a beautiful spot to spend some time and is very popular amongst the local community who can have their own plot to tend to or simply spend some time amongst the crops, smelling the flowers.
Helen reached out to our organisation hoping we could donate some people power and some products to make their important work a little easier. With the support of our partners, we were able to donate shovels, forks, wheelbarrows, and boxes of gloves for the volunteers to utilise. We were happy to help and loved the opportunity to get out of the office at lunch and into the fresh air.
Have a spot in nature that benefits the community and supports their mental and physical well being? We'd love to come along and give you a helping hand and even some products to make your job a little bit easier.
Join Us