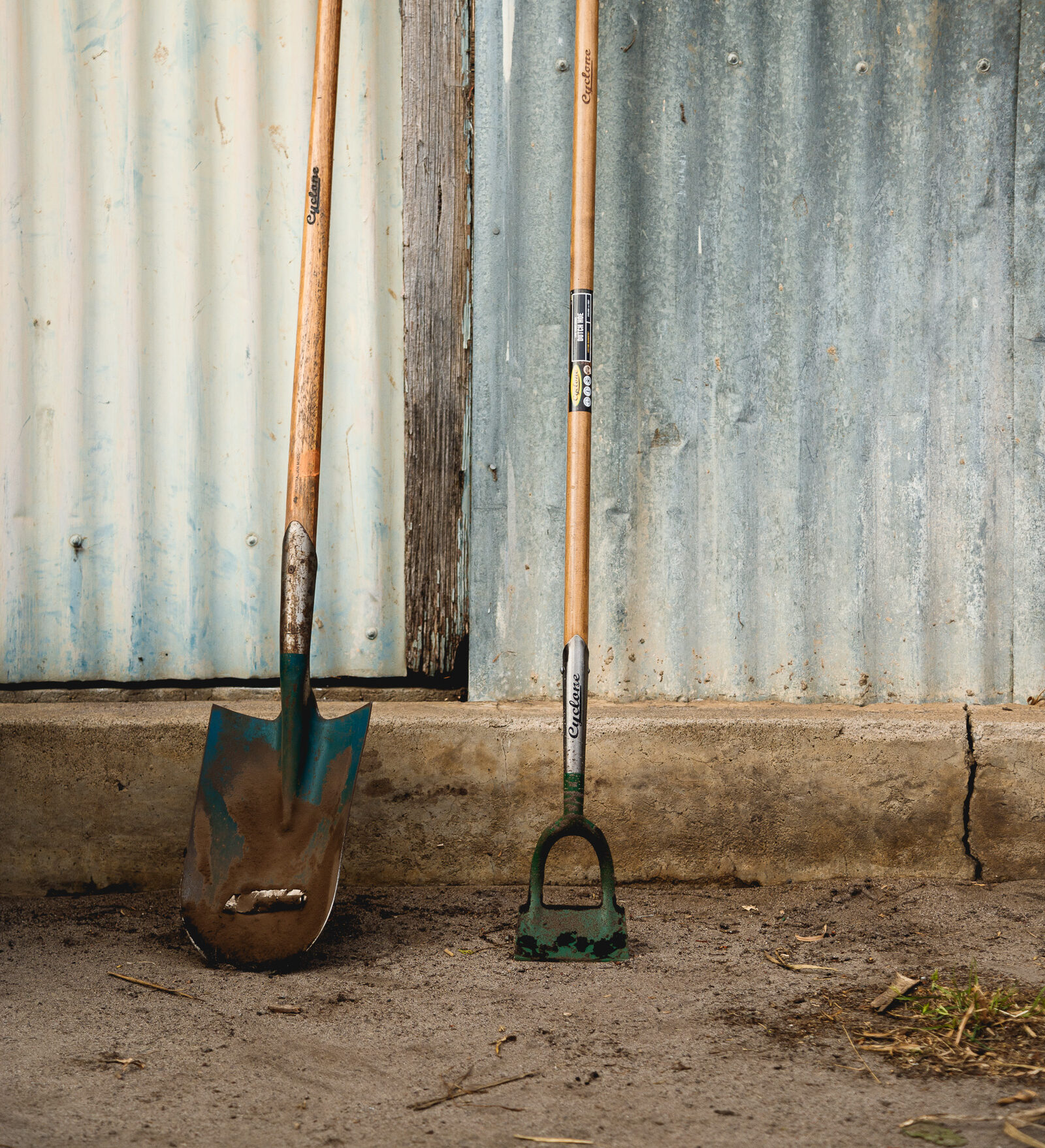 Harvest Centre Wonthaggi – Volunteering
When we received a request from the Wonthaggi Harvest Centre for a couple of new shovels, we knew Plantfulness could do better than that and also relished the opportunity to involve our Wonthaggi cohort in Plantfulness. The Harvest Centre looks directly at the Cyclone warehouse, and the Cyclone team has often been spotted picking blackberries through the fence. It was a great opportunity for everyone to see how one another's work functions.
The Harvest Centre is a place that helps people who might not have enough food or other things they need.
On a Wednesday, volunteers gather at the Harvest Centre to offer their time and energy in exchange for some company, physical activity and a mental health boost.
They might do different tasks like sorting and organizing food donations, harvesting the plethora of vegetable patches, fixing up things around the yard, repairing tools and ensuring the centre looks welcoming and inviting to everyone who would like to visit.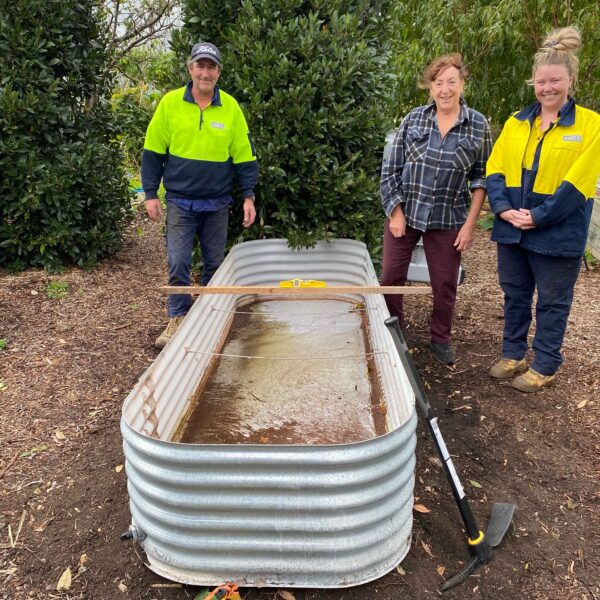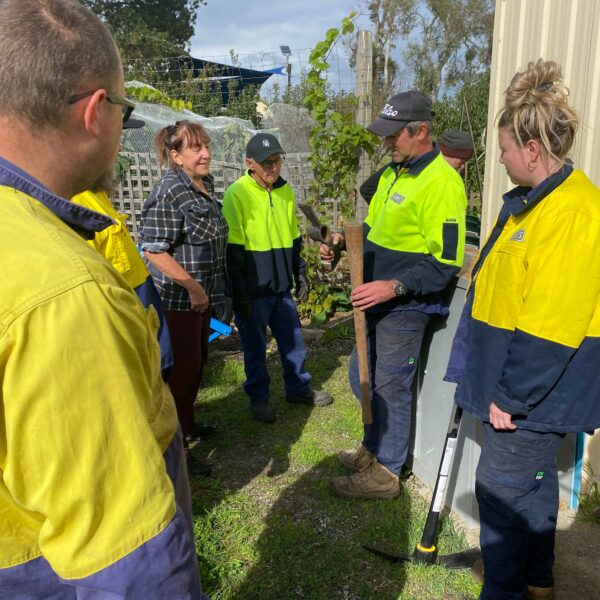 We planted garlic straight from the bulbs, built a greenhouse, feasted on fresh figs, ripped out tomato plants, connected with old colleagues, established a wicking bed that had been generously donated, and of course, posed for the local rag.
The volunteers don't get paid for their work. They do it because they want to make a positive difference in the lives of others. Volunteering can be a lot of fun and it feels really good to know that you're helping someone in need. Often, small towns like Wonthaggi rely heavily on volunteers to keep things ticking along.
Our volunteering day at the Harvest Centre was all about people coming together to lend a hand, spread kindness, and learn some new skills. It was a wonderful way to show that we care about each other and our community.