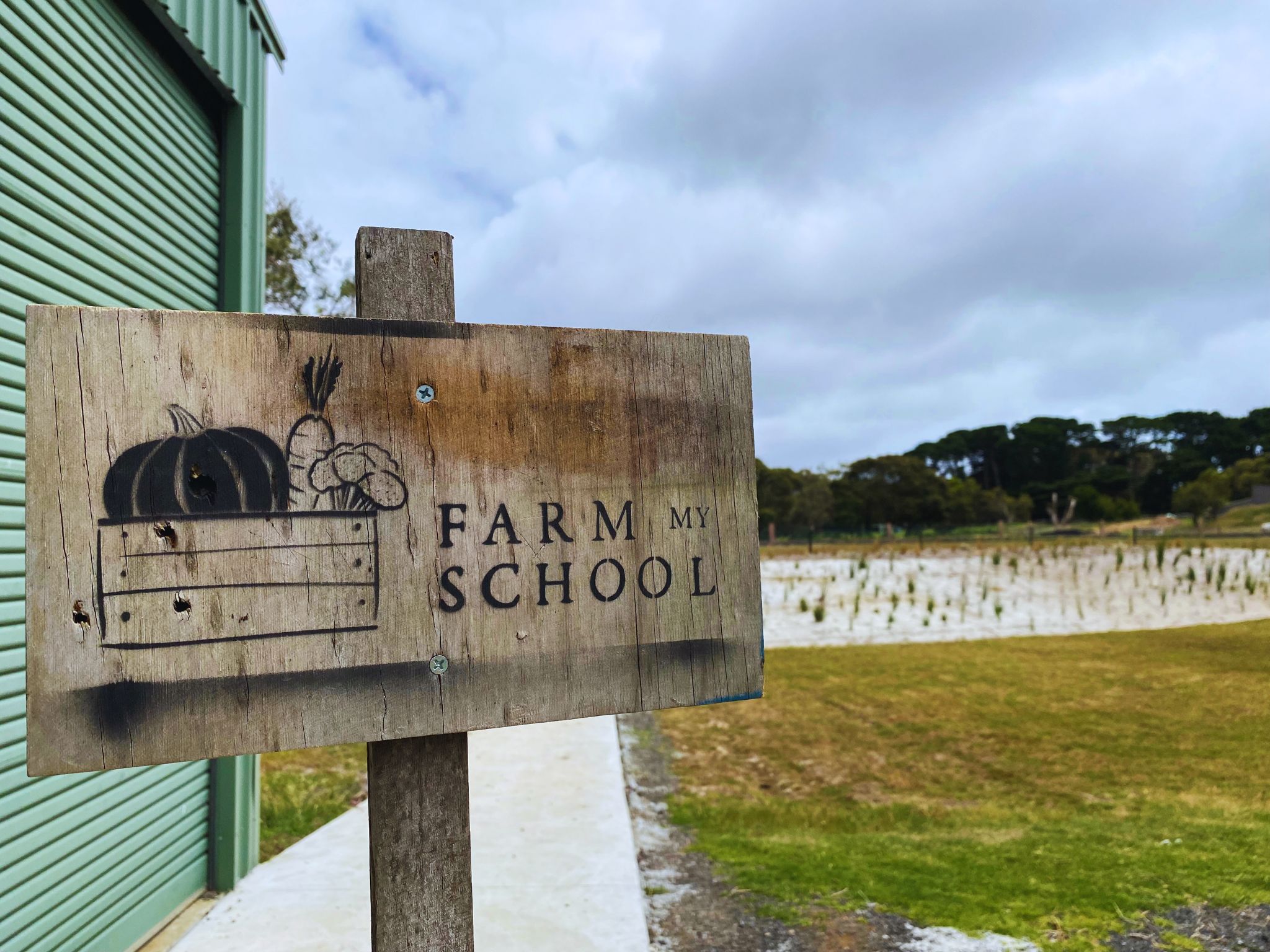 Farm My School Partnership
We're proud to be wrapping up the year with the announcement of another incredible charity joining the Plantfulness community!
We are proud to announce that we have partnered with Farm My School – a fresh, fantastic organisation that is helping to feed & educate the local community. Only recently launching their pilot project late 2022 at Bellarine Peninsula Secondary College, Farm My School has a vision to turn unused land on schools into fully self-sufficient sources of food for local communities. With aims to expand across Victoria in the future, Farm My School is truly showing how gardening can be used for good.
How does Farm My School tackle their objectives of educating and feeding the local community?
The Farm My School team have outlined the full concept on their website but have three key areas of focus:
EDUCATION – By establishing the market gardens on/near to schools, Farm My School works with the local schools to educate and connect students with full-time farmers who can pass on their knowledge of agriculture & environmentally sustainable practices. Intertwined with the curriculum providing real life experience of horticulture, permaculture and agriculture for the students and giving them an insight into where their food comes from, how to prepare it and how to prevent food waste.
HEALTH & WELLBEING – Getting the kids and local community members involved in the gardens is reconnecting people to nature and the sense of community that so many have felt they lost in the last few years. The gardens themselves will also be a source of nutritious produce for the local communities, canteens at the schools themselves and to those struggling with the rising costs of living.
COMMUNITY – Farm My School provides environmental stewardship and leadership opportunities for local businesses and organisations who get involved. The collaboration with local communities at the ground level is creating a greater connection and awareness with the land, food security issues, and climate mitigation practices.
Our Partnership
Being such an inspiring and successful organisation, Plantfulness are extremely excited to become long-term partners and support this initiative by Farm My School. We have provided an initial donation of tools and equipment, generously sponsored by Cyclone Tools, Backyard Farmer, Kelso & Nylex, which we see as the first of many as Farm My School continues to grow!
We recently visited the Farm My School pilot project at Bellarine Secondary College, sending 10 of our volunteers down to unpack a donation of wheelbarrows, shovels, forks, bird netting and to help plant & prepare some of the garden beds. A wonderful day getting our hands dirty to help get some veggies planted and ready for the summer season. We have some exciting upcoming content to share, so keep an eye on our channels for an update soon!
If you are interested in participating in any way to Farm My School, visit their website to learn more at farmmyschool.com . To get involved with Plantfulness register your interest.