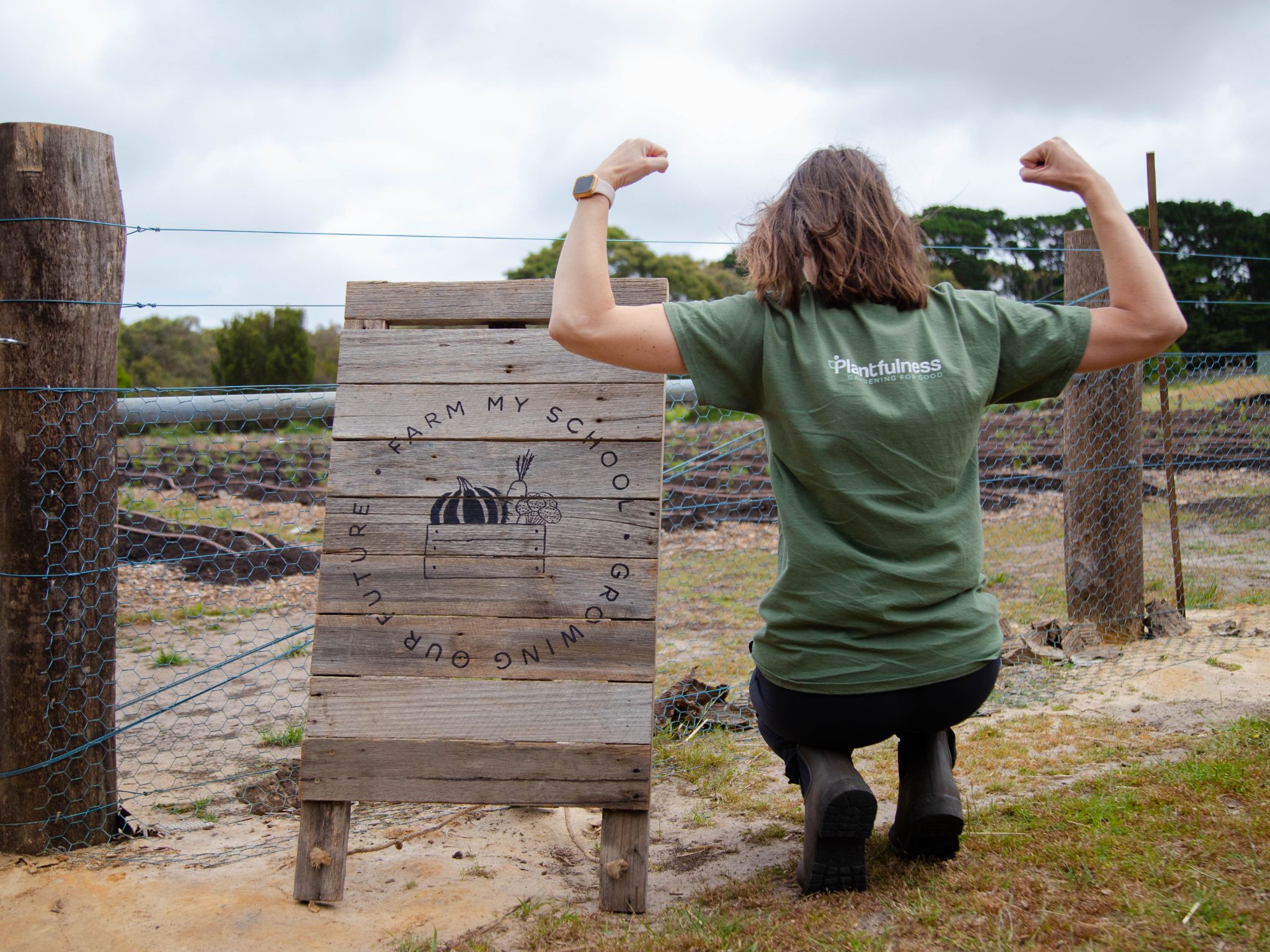 Farm My School – Bellarine Peninsula Volunteering
Situated on their pilot farm plot of land, the Farm My School gardens provide a sustainable source of fresh produce to the school the gardens are located on and the surrounding community of families.
James McLennan, co-founder of Farmer My School, shares his story on how the Farm My School project was created and operates.
Farm my school pilot gardens is situated at Bellarine Secondary College, in Drysdale Victoria. A beautiful part of the country, the old unused soccer pitch has been converted into almost 2 acres of garden beds where fresh produce will grow to be harvested and used by the local community.
A day full of laughter and fun, our time spent at Farm My School left a large impact on the team of volunteers who attended. Spending time working with Farm my School co-founder James, he shared his vast knowledge of farming and some of the challenges & achievements Farm My School has already experienced in its short time of running its pilot program.
We were lucky enough to have James step aside an tell us a bit more about the Farm My School program – watch the highlight video of the day below!
Farm My School Volunteer Day Video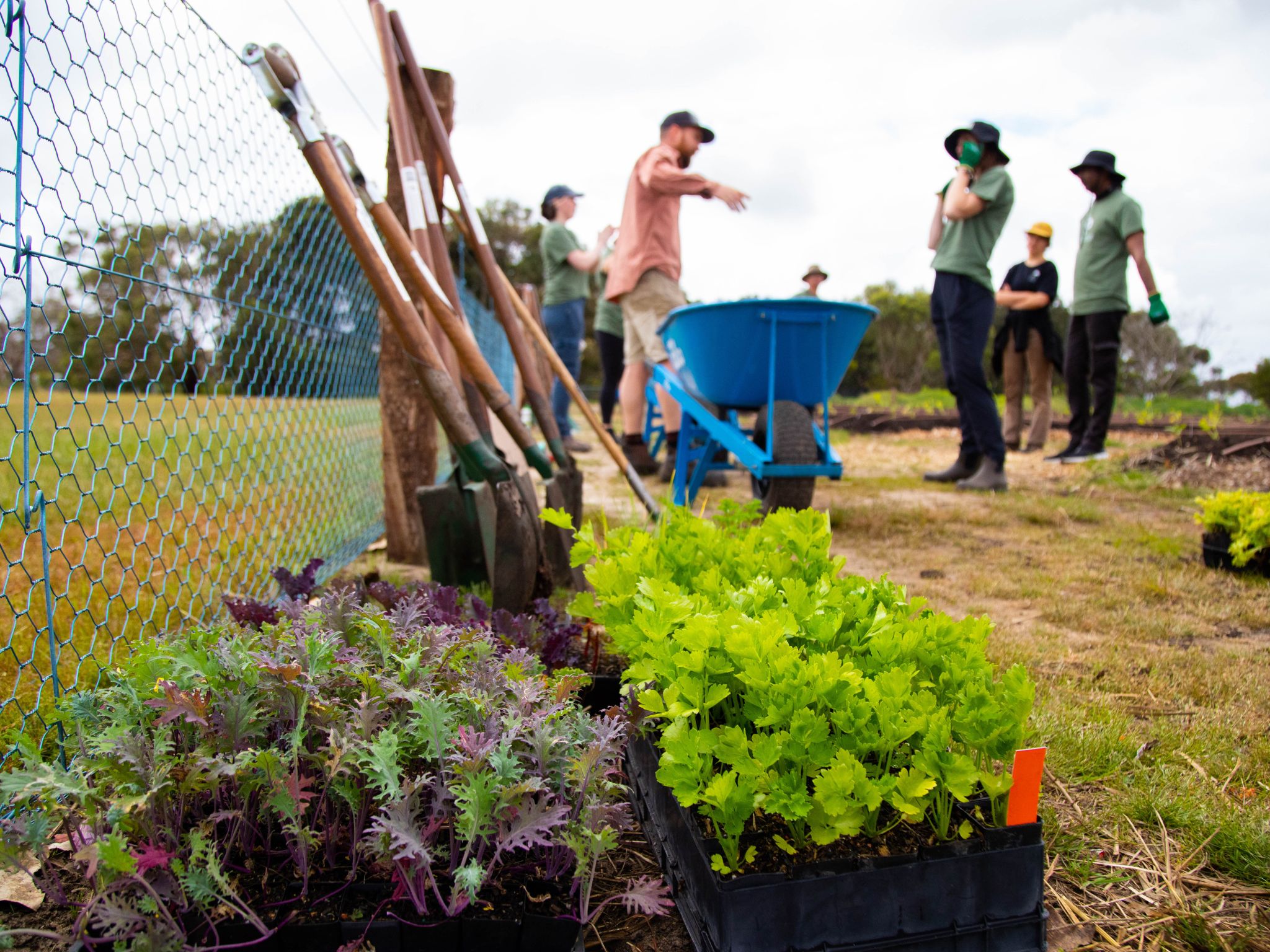 Another successful volunteer day
The team spent the day unloading tools, moving compost, preparing garden beds, planting seedlings and giving the young crops a water to settle them in. Getting their hands dirty, the team said it was a highly rewarding day, and can't wait for the next one!
You can keep track of Farm My School's journey via their website or social media accounts. They plan to hold some public volunteer days throughout 2023 so keep an eye out and get involved when you can!
If the above donation or volunteering sounds like it could help your community-based project don't hesitate to get in touch! Use our contact form and in just a couple clicks we can spread the #GardeningForGood message further.