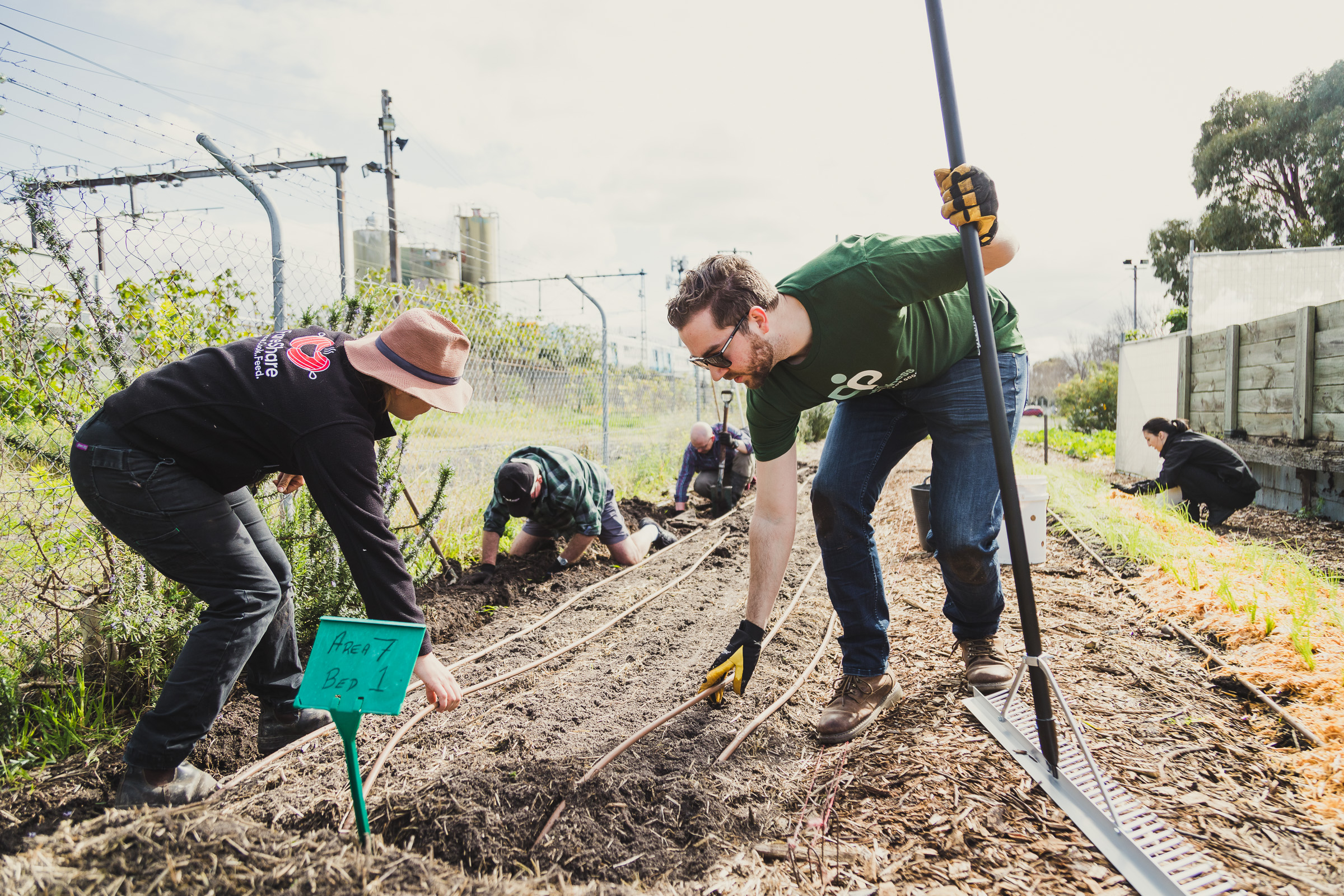 FareShare Kitchen – Volunteering
FareShare is one of our original partners, and what an incredible organisation and food-growing, making, and delivering machine they are!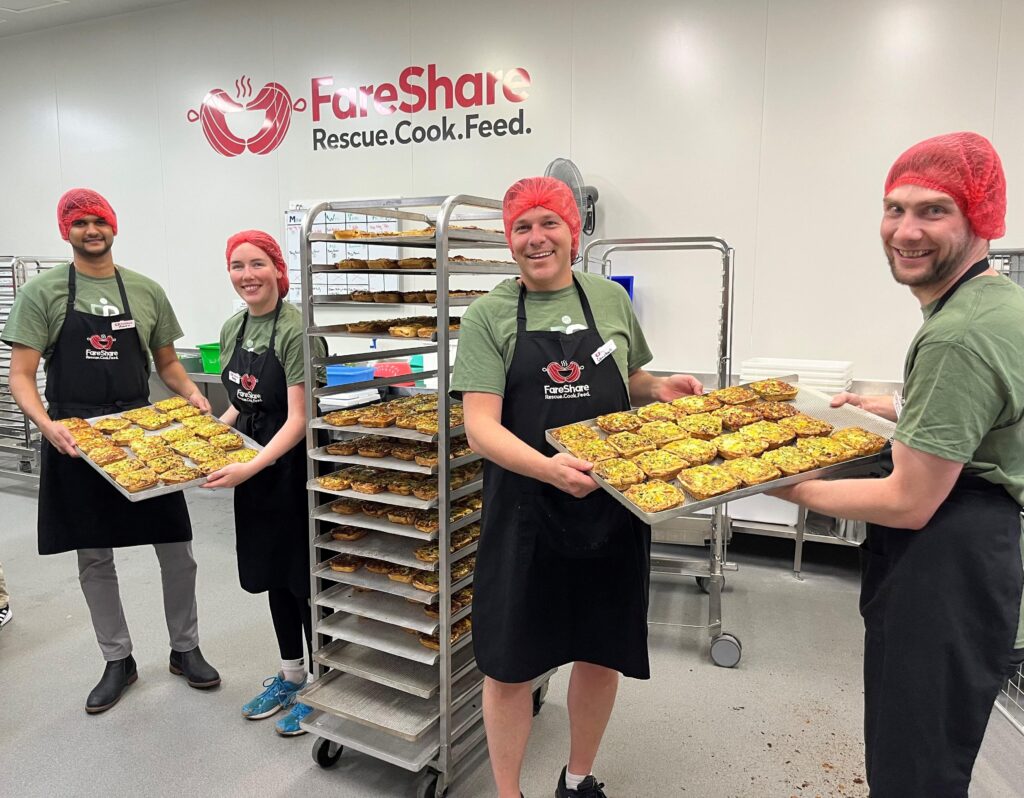 FareShare is a charity whose vision is that everyone has access to nutritious meals every day, regardless of their circumstance or location. Their kitchen volunteers cook delicious, free meals from rescued, donated, and their own homegrown ingredients to improve the lives of Australians in hardship. They've been cooking these meals for people doing it tough since 2001. They operate Australia's largest non-profit kitchens in Melbourne and Brisbane where chefs and volunteers work hand in hand to cook the best possible meal for every person in need. These free meals are given away to frontline charities such as soup vans, homeless shelters, women's refuges, First Nations organisations, and groups providing disaster relief.
Fareshare is one of Plantfulness' OG partners and is incredible at what they do, excellent at accommodating our desire to do a variety of shifts, and have three different locations we are welcome at, making them easily accessible to everyone. In January we took 12 staff from finance to DC to the Abbotsford kitchen where we contributed to thousands of meals destined for those doing it tough in our community, by assembling and cooking 736 nutritious egg and veggie quiches, chopping around 30kgs of spring onions, freshly harvested from the kitchen gardens, chopping 20kgs of bacon and then scrubbed, cleaned, and re-set their kitchen.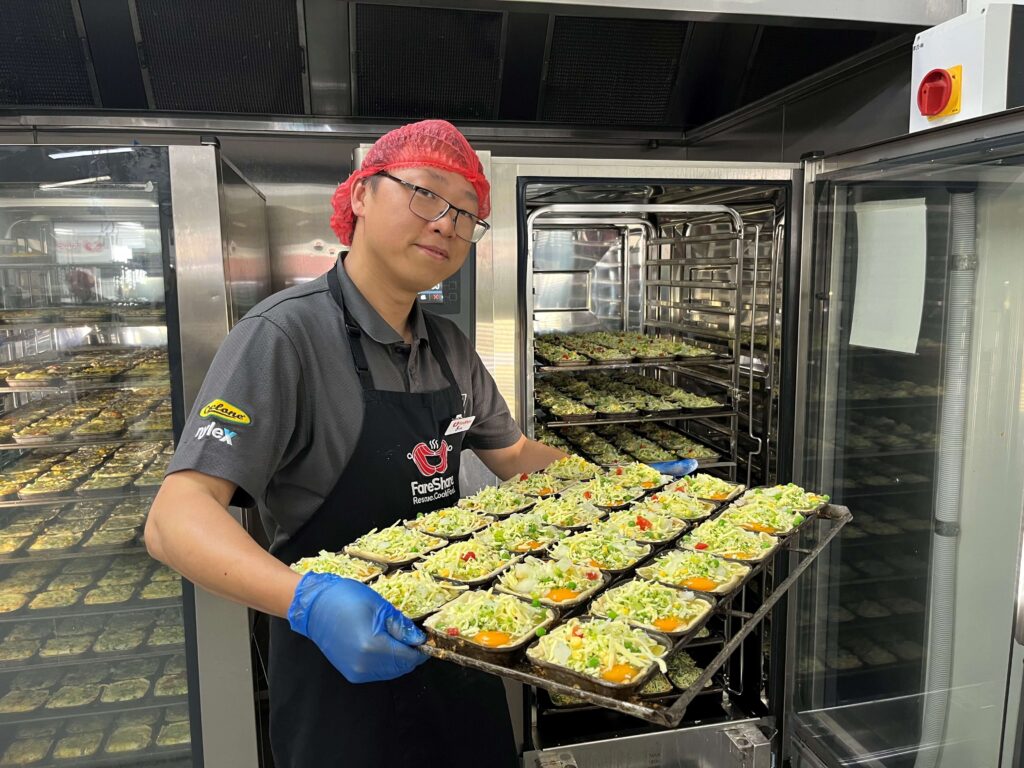 If you've got an organisation that would benefit from some extra hands in their work for the community, we'd love to hear from you. We believe in #GardeningforGood, which includes lovingly preparing meals for people whose mental health will be improved through good food.
This project was proudly supported by the following companies