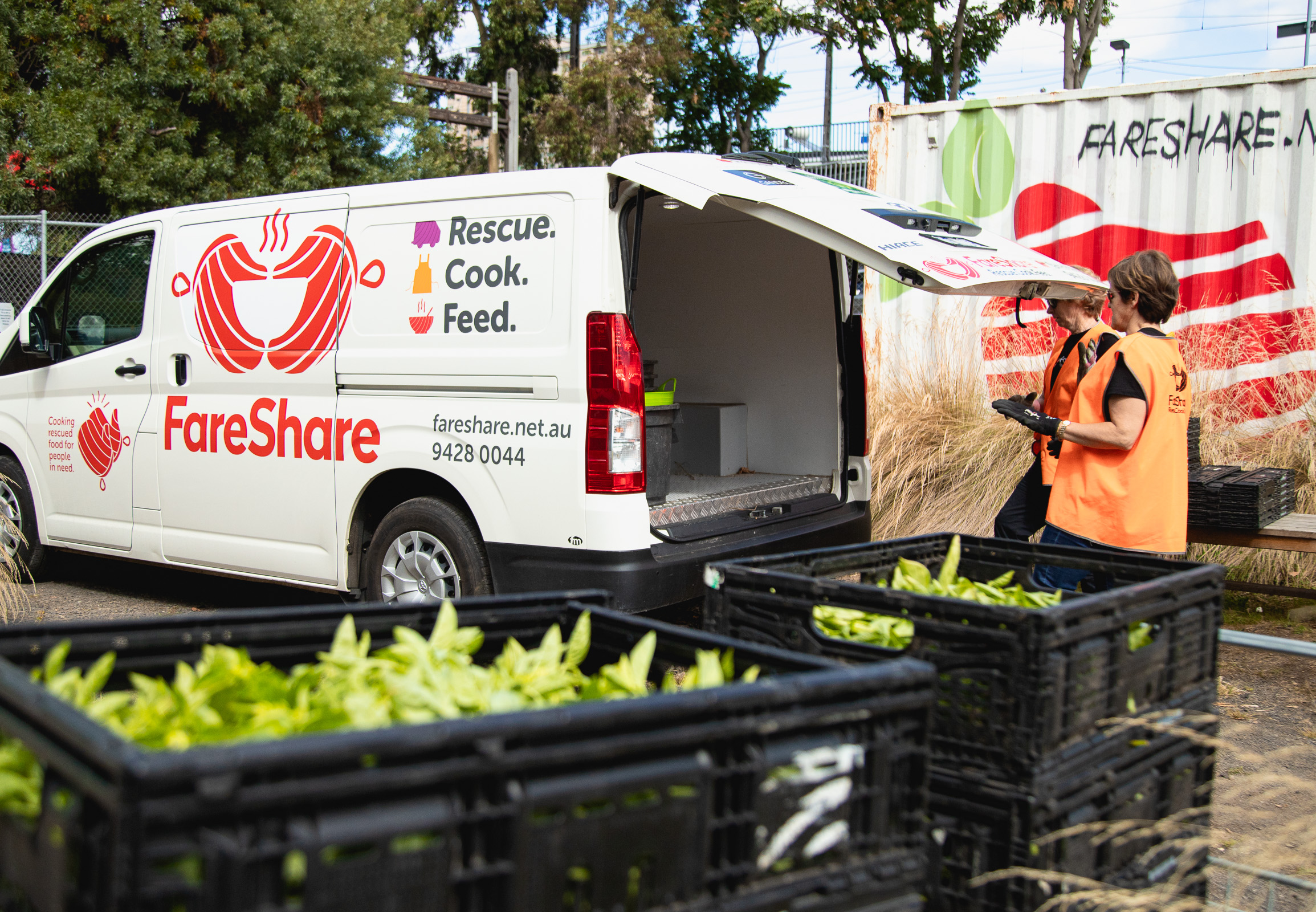 Back in 2000, a sole pastry chef and fellow Melburnian wanted to give back by providing food to their communities through their own separate means, before coming together and merging in 2001 to form FareShare. Today FareShare operates across Australia by supplying meals to charity organisations, such as The Salvation Army, who distribute meals to those in need.
FareShare has a noble vision of "a society where food is not wasted and no one goes hungry". To achieve this vision, Fareshare is rescuing surplus food and cooking free, nutritious meals for people doing it tough. This process of feeding those in need includes four steps:
Rescue – surplus food from supermarkets, wholesalers, manufacturers and farmers.
Cook – transform rescued and donated food into nutritious meals, at scale. FareShare cooks 12,000 meals a day with their volunteer workforce.
Grow – vegetables in their kitchen gardens in Victoria to add nutrition to their cooked meals.
Feed – vulnerable people who don't have access to nutritious food through more than 400 charities that FareShare supplies, nationally.
One of the first organisations to partner with Plantfulness, we're proud to be helping the FareShare team in their kitchen gardens. Growing fresh produce for their kitchen team to add flavour and nutrition to the delicious meals that they cook every day!
To assist FareShare in their mission, we at Plantfulness will be providing their kitchen gardens with quality tools and equipment donated from Cyclone Tools and Kelso to make planting, growing, and harvesting as easy and quick as possible.
This partnership was an easy decision for us as FareShare's vision and values align perfectly with our own especially that of Health, Community and Growth. The far reach and effectiveness of FareShare's activities means our support of their Kitchen gardens will support a wide range of Australians seeking assistance.
If you're interested in volunteering or donating to FareShare visit their website for details on how you can help.