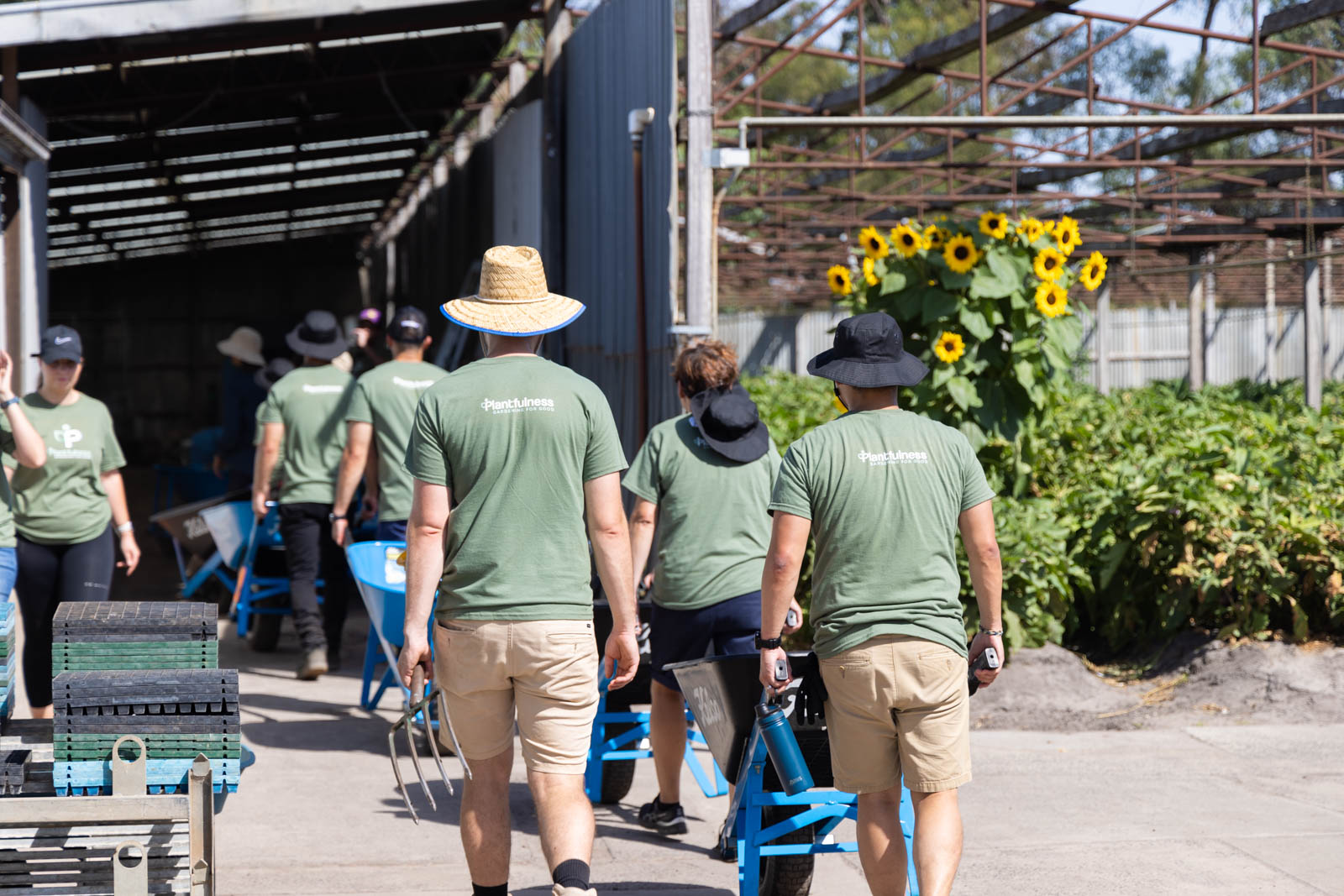 FareShare Farm – Volunteering
FareShare is an incredible organisation that we are lucky enough to work with in the complete farm-to-table process. Early one morning the Plantfulness team visited one of FareShare's gardens in Clayton South.
One of our largest Plantfulness volunteer groups to date – a team of excited members teamed up at FareShare's Clayton South garden to assist in their move across the road to their new grounds. With their previous land use coming to an end FareShare is currently in the process of moving their operations, which includes setting up new garden beds, building office space, irrigation systems, and so much more. A mammoth task for anyone to do, let alone a charity with very limited staff!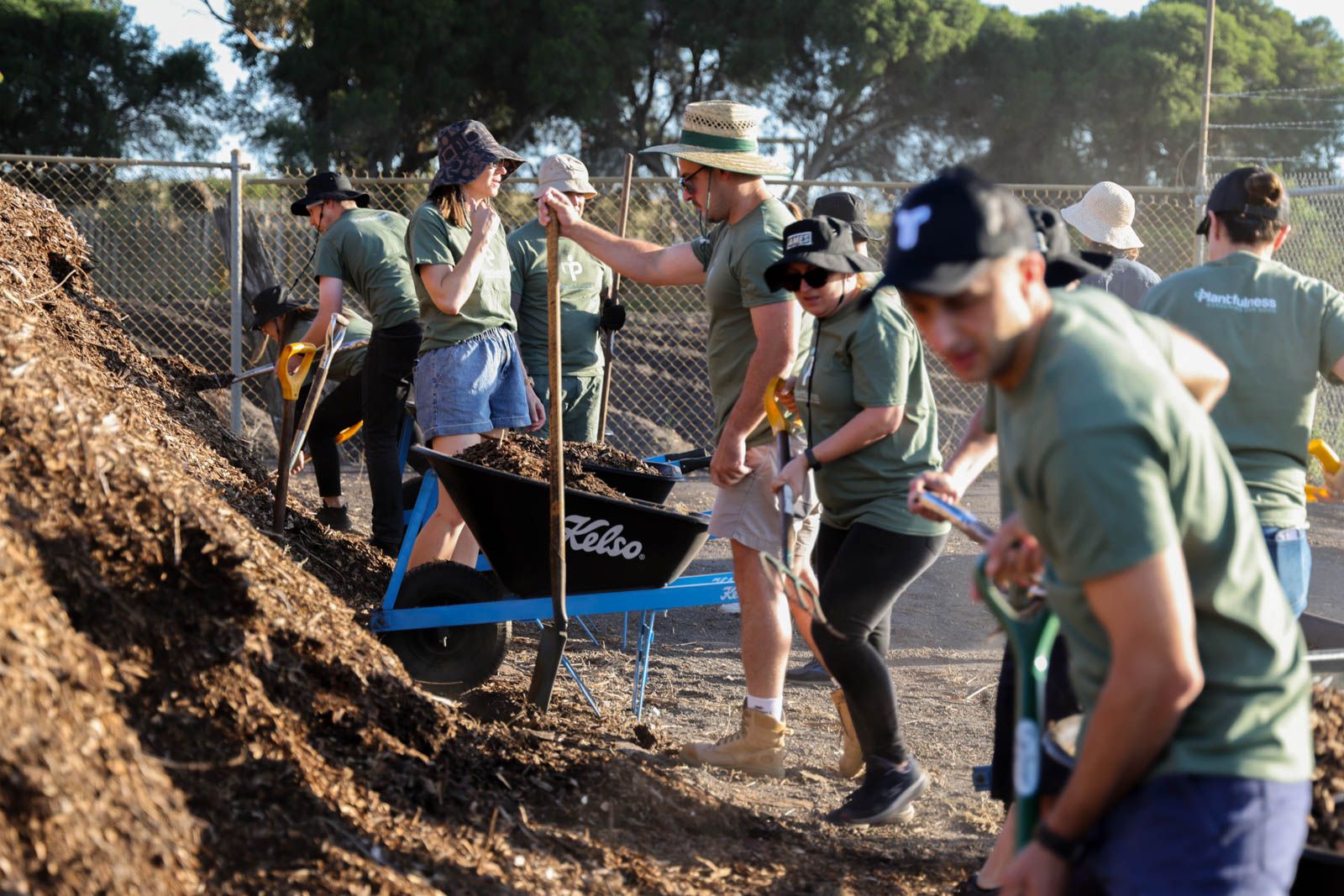 Keen to be part of the solution, we helped FareShare to unload a delivery of wheelbarrows, gloves, rakes, dutch hoes, and shovels generously donated by our friends at Cyclone Tools, Kelso and Nylex.
With tools unloaded, the team were straight into the work. Moving a mountain of mulch to line garden pathways, there wasn't a shovel or wheelbarrow in site that wasn't in use.
As the morning ended and tools were packed away, there were smiles all around knowing of the massive amount of mulch moved to prepare the garden beds. Closing out another successful day it's safe to say many of the team, who came from all different backgrounds – sales, finance, warehouse workers, charity staff – made some great memories working together in the sun, on a common good cause.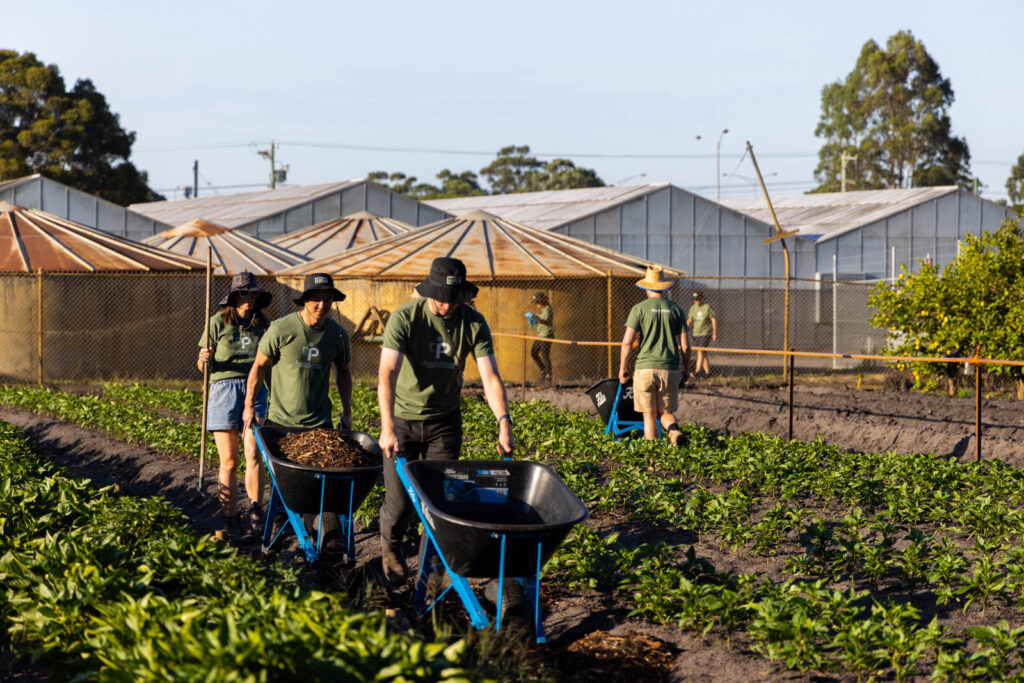 Want to work with us?