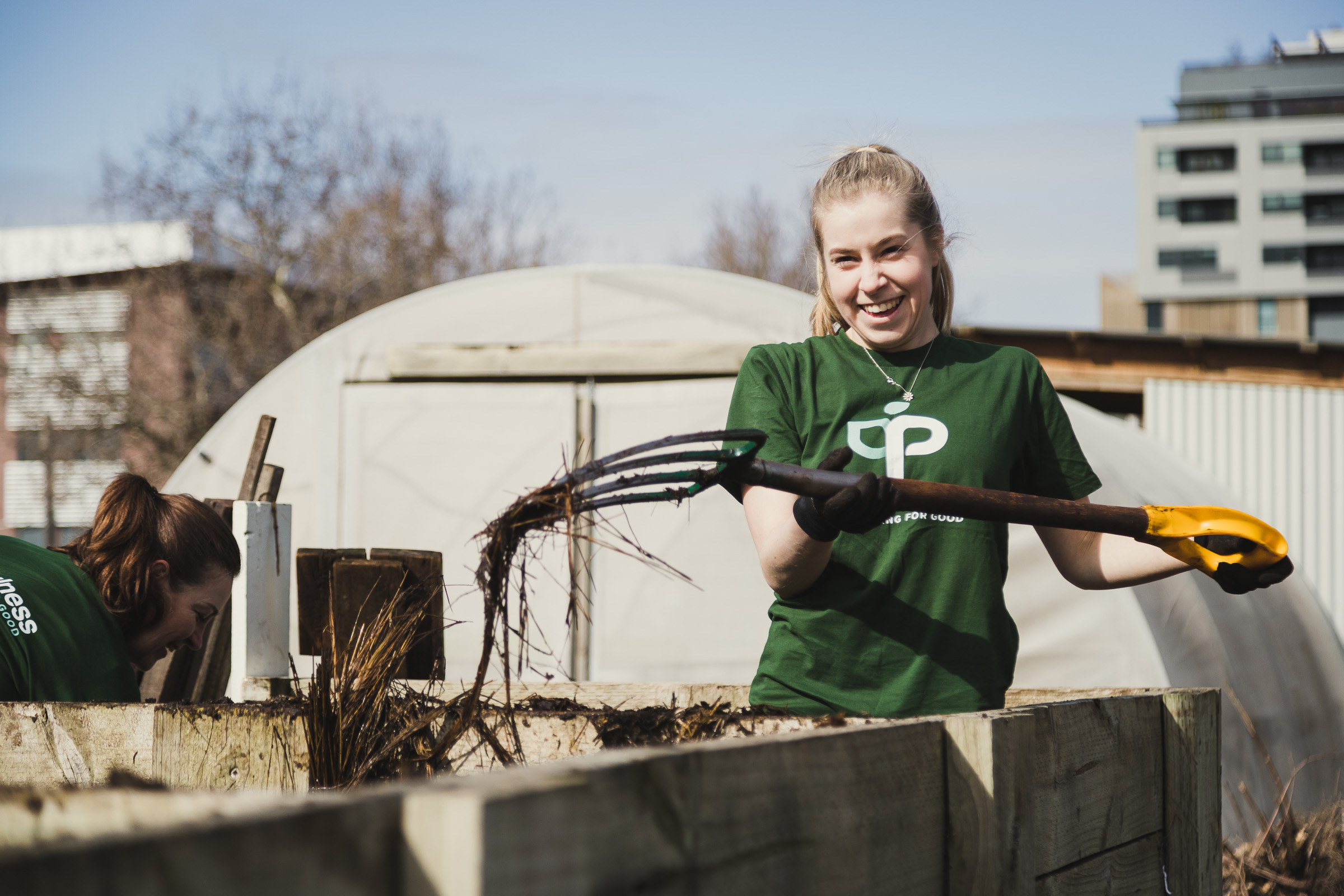 Better Living & RMIT – Volunteering
This is a big one for us. A foray into our first volunteers from the public. When RMIT University first approached us to use Plantfulness as a business case study for their students, we were over the moon. Opportunities to have enthusiastic, informed, and passionate individuals work on your charity for free don't come along every day and we leapt at the opportunity to be included! But, what came out of that is a story for another time. Initially, it led us to a full day of volunteering with Better Living Group in South Melbourne. And here's that story.
Housing All Australians was established to facilitate & involve the private sector in their responsibility in helping to solve the homelessness crisis in Australia, which is shockingly one that particularly affects women over 55. They recognised that there were hundreds of vacant apartments all over Australia awaiting redevelopment, and in that time they could be used as transitional accommodation. These Pop up Shelters are an immediate response by the private sector to a country in crisis, with the first one in Melbourne already housing more than 125 women, with support from YWCA.
We partnered up with RMIT students to start work on the outside garden at their South Melbourne location, which is an apartment block of 108. We stripped the current garden back, gave it a good clean-up, laid down some fresh mulch, and planted some new tree life for the residents. We're looking forward to donating irrigation from our partners at Nylex so that the greenery can grow and continue to bring life to the apartment block, making it feel like home for those who need it.
This was a huge milestone for Plantfulness, having so many fresh faces involved in our organisation which brings new ideas and innovation. We're so grateful to the students who came along to see what we're all about and the Better Living Group for making us feel like real tradies with high-vis on!